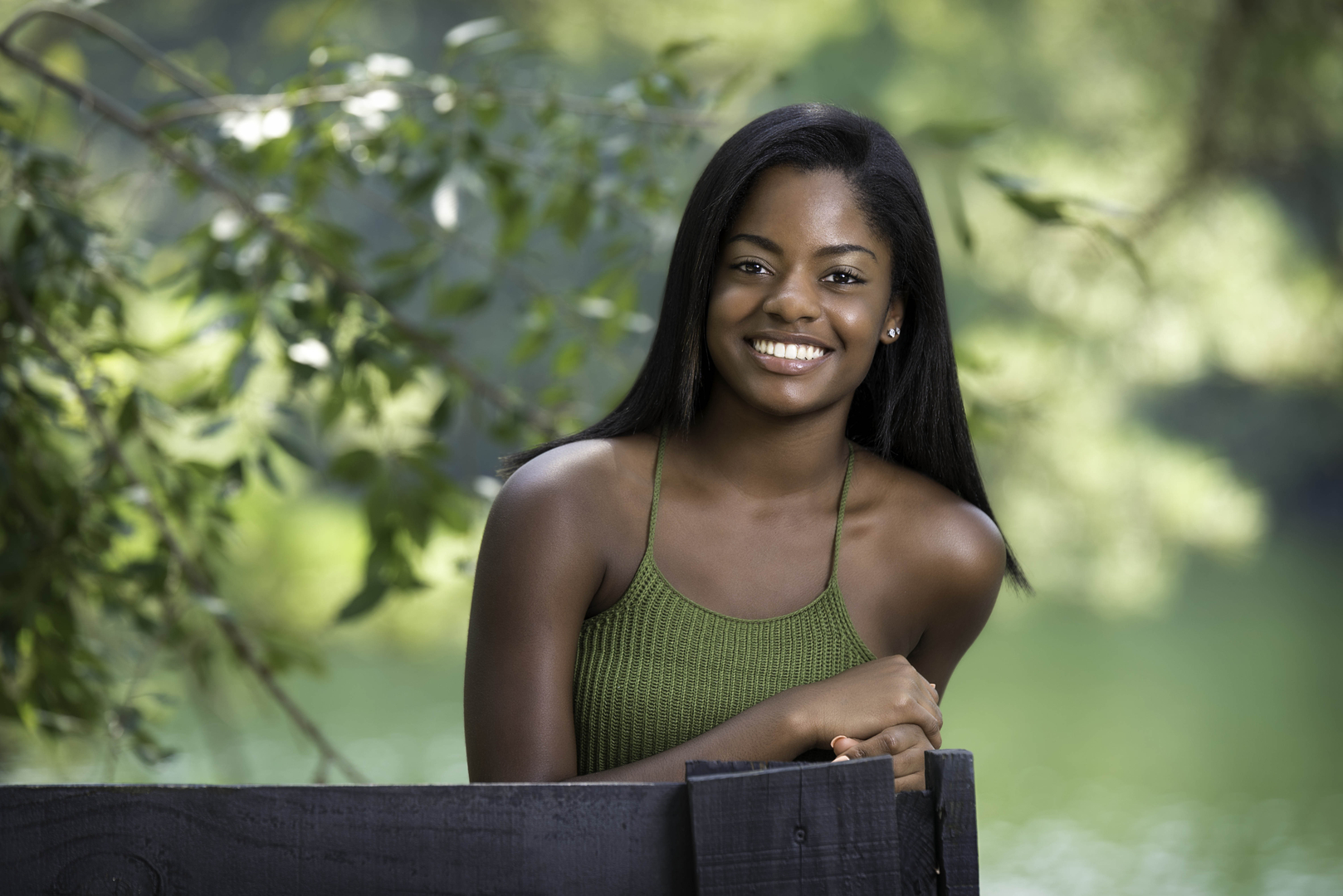 Atlanta, GA- Many people have big aspirations of becoming professional actors and actresses. Since the age of 9, young actress Khara Seeley knew acting was the career field for her. Growing up moving between different cities never deterred her from the goals she established for herself.
She started working towards her goals in the private schools and clubs she attended while growing up.
            "I didn't go to any performing arts school, but we always put on plays each year. We had plays for different holidays such as Christmas, New Years, Cinco De Mayo."
Participating in numerous of her school plays taught her to be open and gave her the passion of performing for people. She also was able to get into praise dancing while in school as well. She has been praise dancing for as long as she can remember because of her family's participation in the church.
"My grandmother sang in the choir and while she would sing, I would praise dance. I then started to do it in school for events as well."
She is very thankful for being able to attend a school that had her participate in so many things because it gave her the want to entertain, perform, and work with different individuals who want to do similar things.
"I was 9 when I created my first script and I began to create work on my free time. As I got older, I started typing the scripts and I would have my friends audition for the different parts."
The fire for creating drama and different forms of art is definitely engraved in Seeley. Most children would be finding other ways like sports and watching television shows to enjoy their free time, but she found joy in writing and having her friends perform her art for her.
When friends visit Seeley at home she usually have costumes and makeup ready for them so she can make little small productions at home. She had the passion for making her own productions and acted upon it to make art that is enjoyable for her and others.
"I grew up watching shows like iCarly and I thought to myself that we could do that too! Even if the whole world is not watching we can still create something that would be enjoyable for the people with access to the content."
Later on, she began acting in commercials for major companies. She traveled to California and she was able to act in Toys For Tots, Twister, and Dollhouse commercials. She is still pursuing acting in films and television.
Recently, she started a new
project on YouTube, Teen's Perspective, which showcases young people's opinions on different political issues going on in America. Many people think that the young generation does not really know what is going on in the world because of being stuck into technology. This web series will spotlight the knowledge of today's younger generation.
Now the young, Khara Seeley seeks to participate in more professional productions and 2017 will be a year of more accomplishments. She is definitely an artist who us at IndahouseMedia would say is "ON THE RISE"
Click Here to see an example of Khara's Work.
You can follow Khara by clicking on the links below: